How-to play UFABET via mobile, online betting games that you can enjoy any time. Online casinos are extremely popular at this moment with the convenience to play and deposit and withdrawal system. To attend this entertainment, you have to register as a member of UFABET. We collect the most exciting casino to play on mobile every system. Available for today.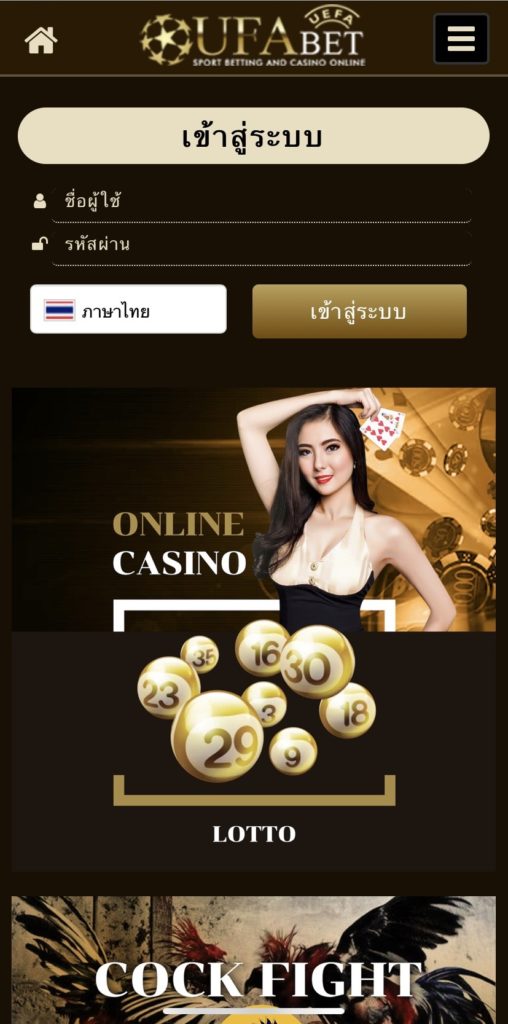 Step 1
Log in to the UFABET website that supports 12 languages which you are free to select your comfortable thing. Later, you have to fill out User and Password on the above bar of the page then click the login button.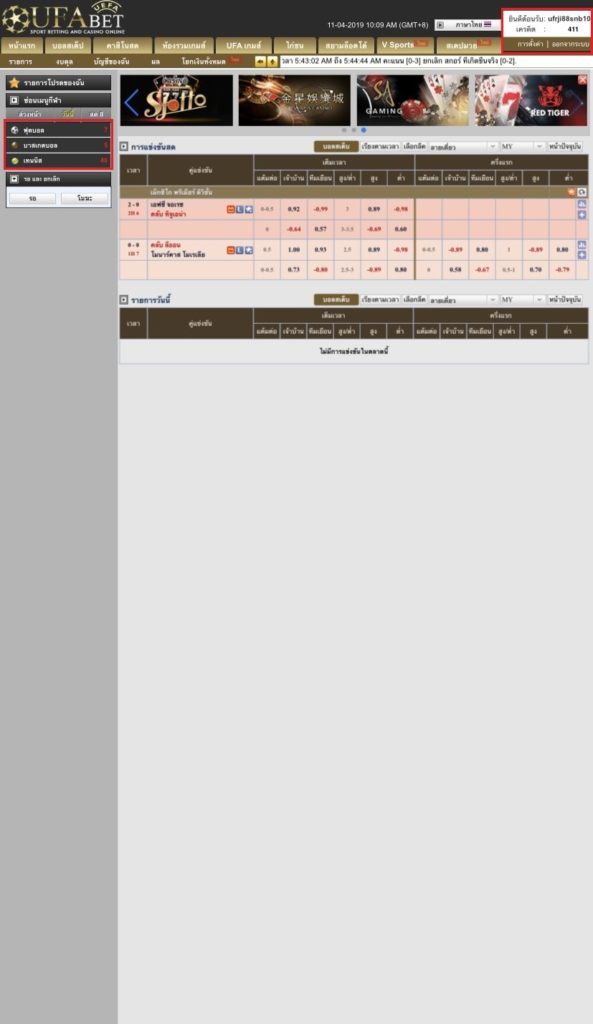 Step 2
After logging in, it displays the USER and credit on the left side, there are sports betting types of UFABET accommodated for all players including football, basketball, baseball, tennis, American football, ice hockey, rugby bettings, and other games plenty to choose.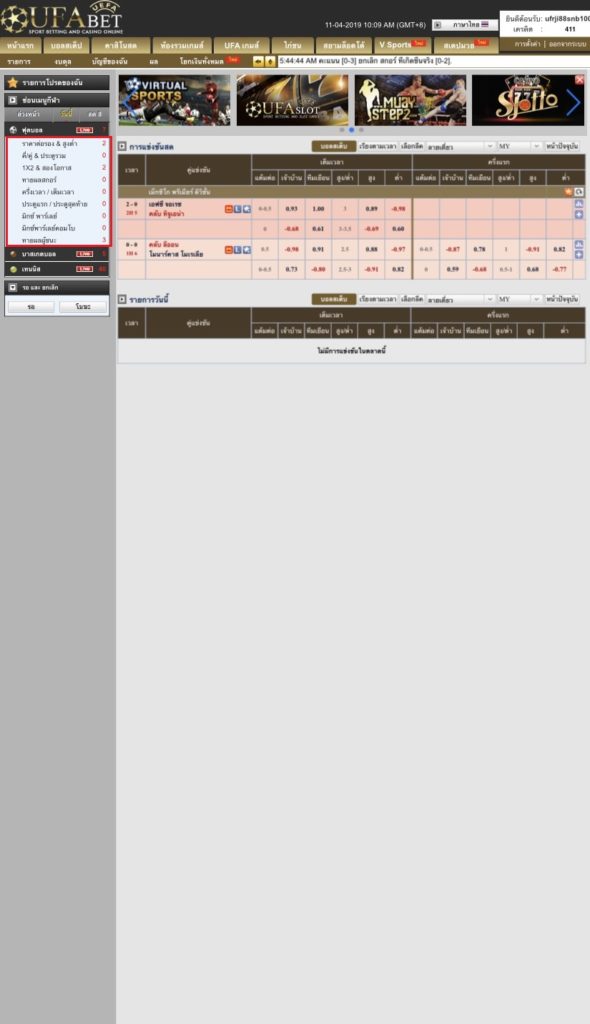 Step 3
After making your decision, you have to select a kind of betting whether HDP, first-half, second-half, or mix parley betting.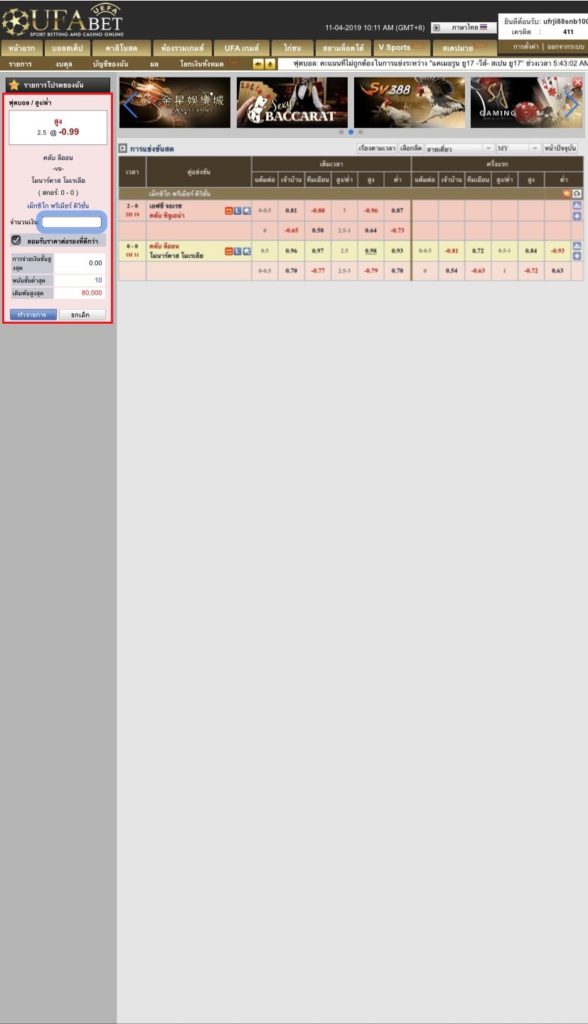 Step 4
Follow by putting the amount of money for betting then click on the confirm button.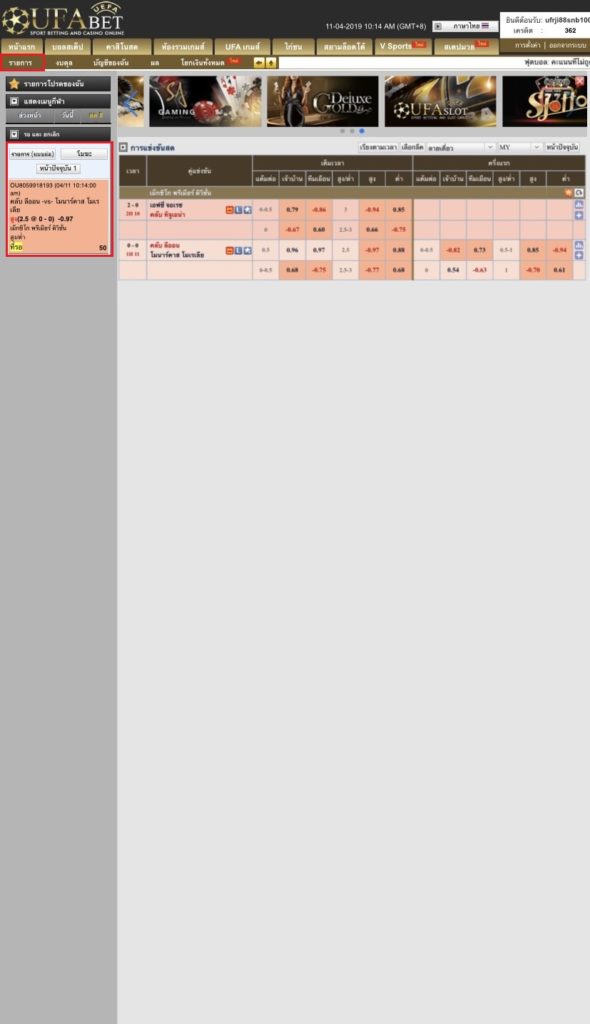 Step 5
Now, the system displays your selected match on the left side. You can view all betting lists at the betting list button.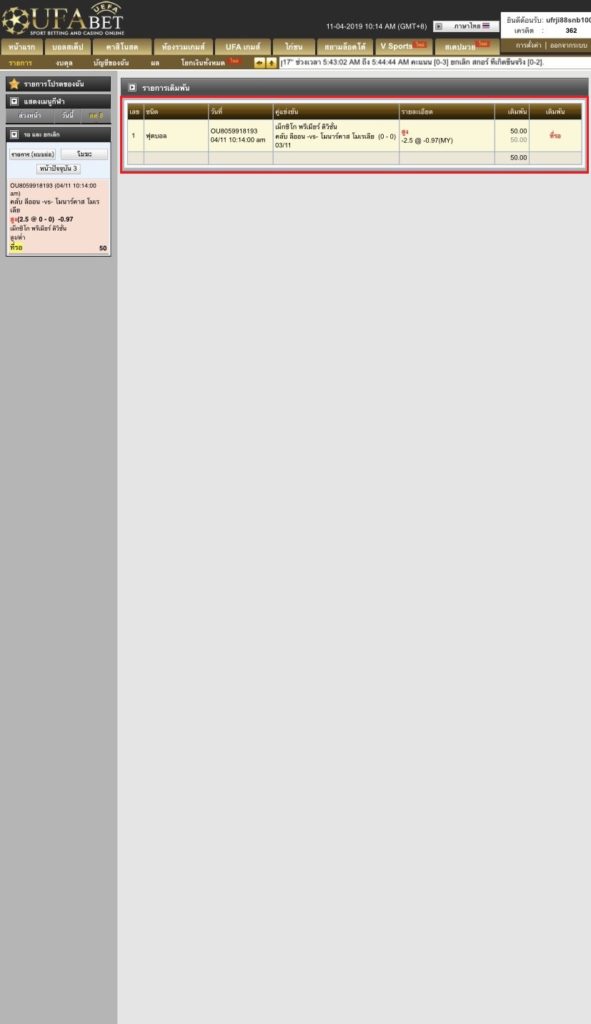 Step 6
In the betting list, you are able to see all lists.